BRIEF


Create an online campaign to reinforce that Volkswagen Heavy Weight Trucks can support any kind of cargo.




SOLUTION


To show that the Volkswagen Extra Weight Truck is able to deliver any kind of extra weight cargo, the banner loads in itself a 1 GB file and deliver it to any e-mail adress through the web.
Users could test the truck in a very usefull and relevant way, enjoying the service of sending 1GB file from the banner.



CREATIVE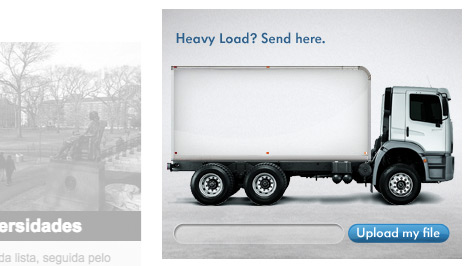 IMAGES
CLICK HERE TO SEE